A mountain golf experience like no other
Carefully carved out of the forest, high on the slopes of North Star Mountain, Trickle Creek Golf Resort lies resplendent. From the first drive, golfers are challenged by switching elevations, creeks, ravines, narrow fairways and natural ponds. And the rewards are there to be won — thrilling, unforgettable golf in one of the most spectacular settings in the Canadian Rockies. Each of the 18 holes offers a unique, secluded experience, thoughtfully designed by the revered course architect Les Furber. Play a round here and discover a new standard of mountain golf.

COURSE DESIGNED BY LES FURBER
TRICKEL CREEK
SIGNATURE HOLE 11
This stunning par-3 challenge starts with a drive from the tee box perched high on the mountain slope. Patience and skill are required to find the green 175 yards below, where tall pines and a bold collection of bunkers lie in wait. Don't forget to look up and admire the view.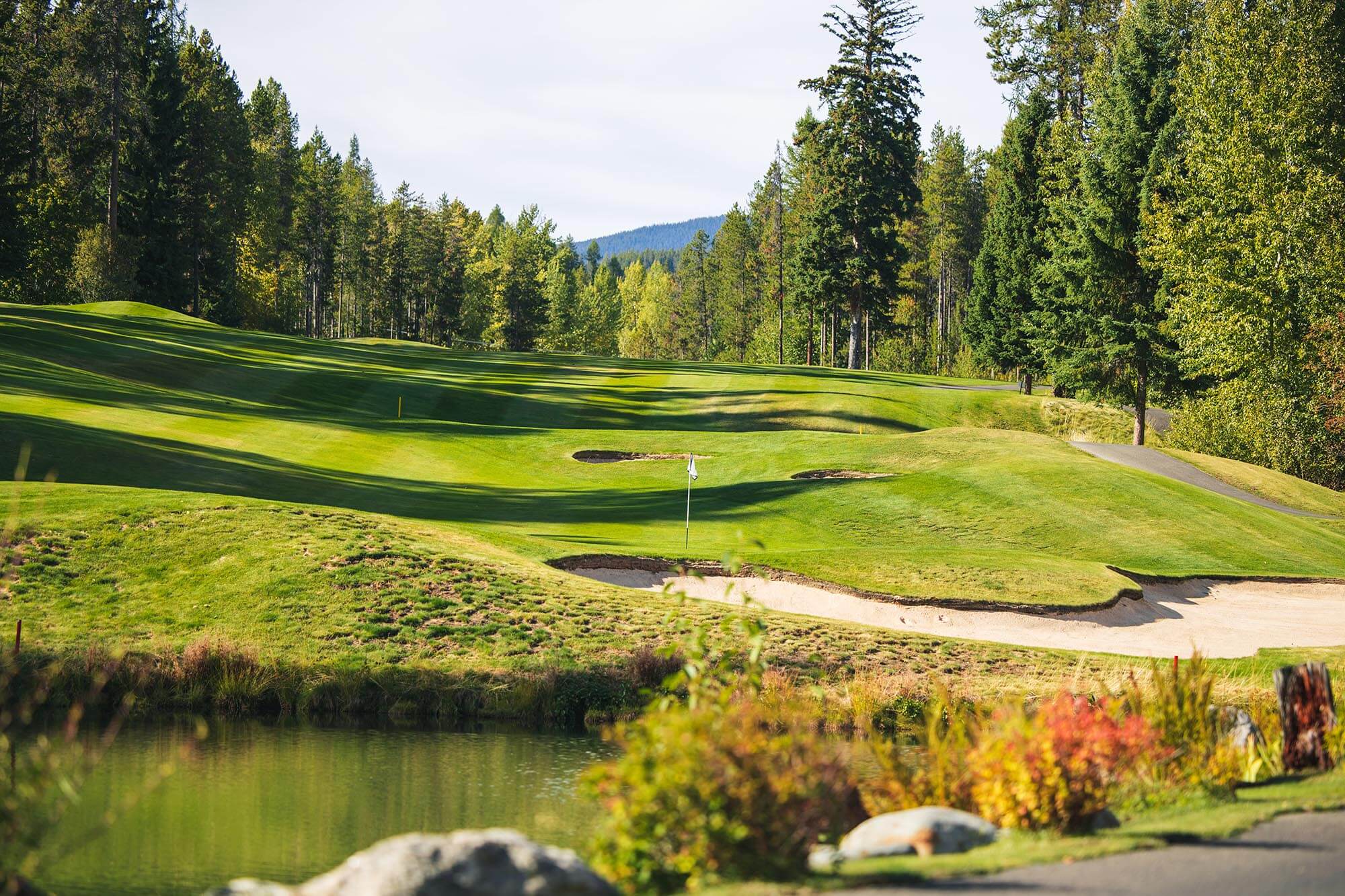 Trickle Creek Golf Course is located in Kimberley, British Columbia in the heart of the East Kootenays.
Trickle Creek Golf Club
500 Gerry Sorensen Way, Kimberley, BC V1A 2Y5
Reaching us couldn't be easier. All seven of our golf courses are within 25km of each other and the cities of Cranbrook and Kimberley, in the southeastern corner of British Columbia. 
The Canadian Rockies International Airport (YXC) is just 15 minutes' drive from Cranbrook, with direct daily flights serving Calgary, Vancouver and Kelowna. 
If you're driving here, Highway 95 connects Cranbrook with the Crowsnest Highway, which serves most major destinations across southern British Columbia. We're close to the Alberta border, within easy reach of Banff, Calgary and Edmonton via Highway 93 and Trans-Canada Highway 1.
Learn More

at tricklecreek.com