Challenging holes among pristine natural beauty
From the opening drive to the final putt, Cranbrook Golf Club delivers. Every hole on this classic, manicured course is framed by tall evergreens. The wide, speedy greens are a joy to play. This part of the Kootenays is blessed with more hours of sunshine than any other in British Columbia, a statistic that pairs nicely with the course's easily walkable route. Yet Cranbrook Golf Club is more than just a pretty face — this is a course with strength and character.
Cranbrook Golf Club
Signature Hole 17
This par-3 hole requires immediate accuracy from the tee to find the long, narrow, two-tiered green. An array of bunkers and a well-placed water hazard will punish any wayward shots, and the surroundings can make for some challenging pin positions. This hole has earned its reputation as "fair but tough".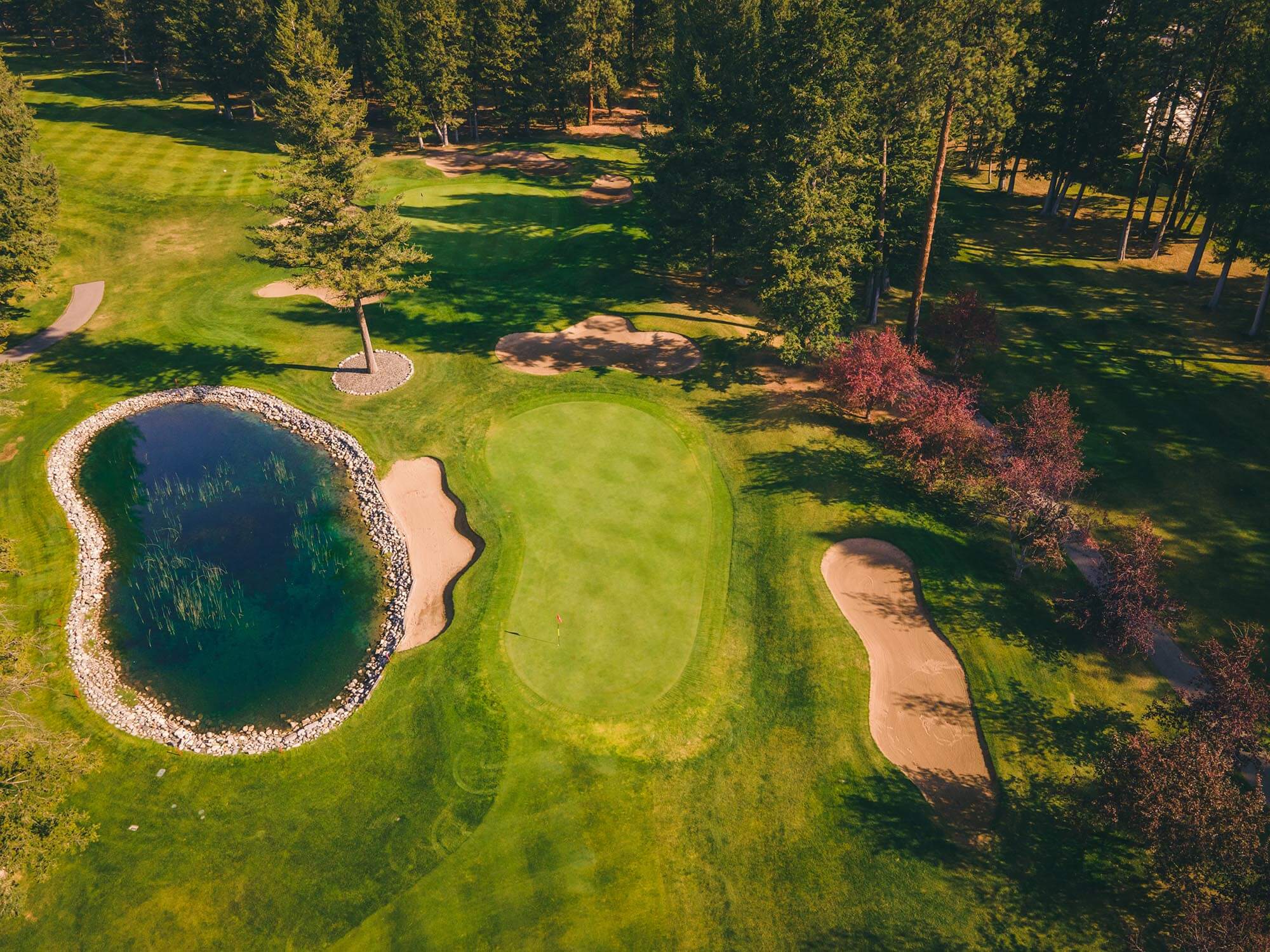 Cranbrook Golf Club is located in Cranbrook, British Columbia in the heart of the East Kootenays.
Cranbrook Golf Club
2700 2nd Street S, PO Box 297, Cranbrook, BC V1C 4H8
Reaching us couldn't be easier. All seven of our golf courses are within 25km of each other and the cities of Cranbrook and Kimberley, in the southeastern corner of British Columbia. 
The Canadian Rockies International Airport (YXC) is just 15 minutes' drive from Cranbrook, with direct daily flights serving Calgary, Vancouver and Kelowna. 
If you're driving here, Highway 95 connects Cranbrook with the Crowsnest Highway, which serves most major destinations across southern British Columbia. We're close to the Alberta border, within easy reach of Banff, Calgary and Edmonton via Highway 93 and Trans-Canada Highway 1
Learn More

at www.golfcranbrook.com