Wide, open fairways on the banks of the St. Mary River - Last day of the season is October 15
The course at Bootleg Gap embodies golf in the Canadian Rockies. Here you'll find crisp mountain air, remarkable wildlife, sweeping views and manicured greens, all set within a tranquil valley framed by towering peaks. Enjoy a day on the 18-hole championship course, or practice your swing at the spacious training facility — one of the best in the province. When your day is done, take a seat on the clubhouse patio and breathe in the beauty around you.

COURSE DESIGNED BY LES FURBER
BOOTLEG GAP
SIGNATURE HOLE 17
Start with an elevated tee shot facing toward breathtaking views of the gap between Bootleg Mountain and Pudding Burn Mountain. Your target is the wide, well-bunkered green below, which calls for accurate and patient shot-making. A par 3 is a solid score on this signature hole.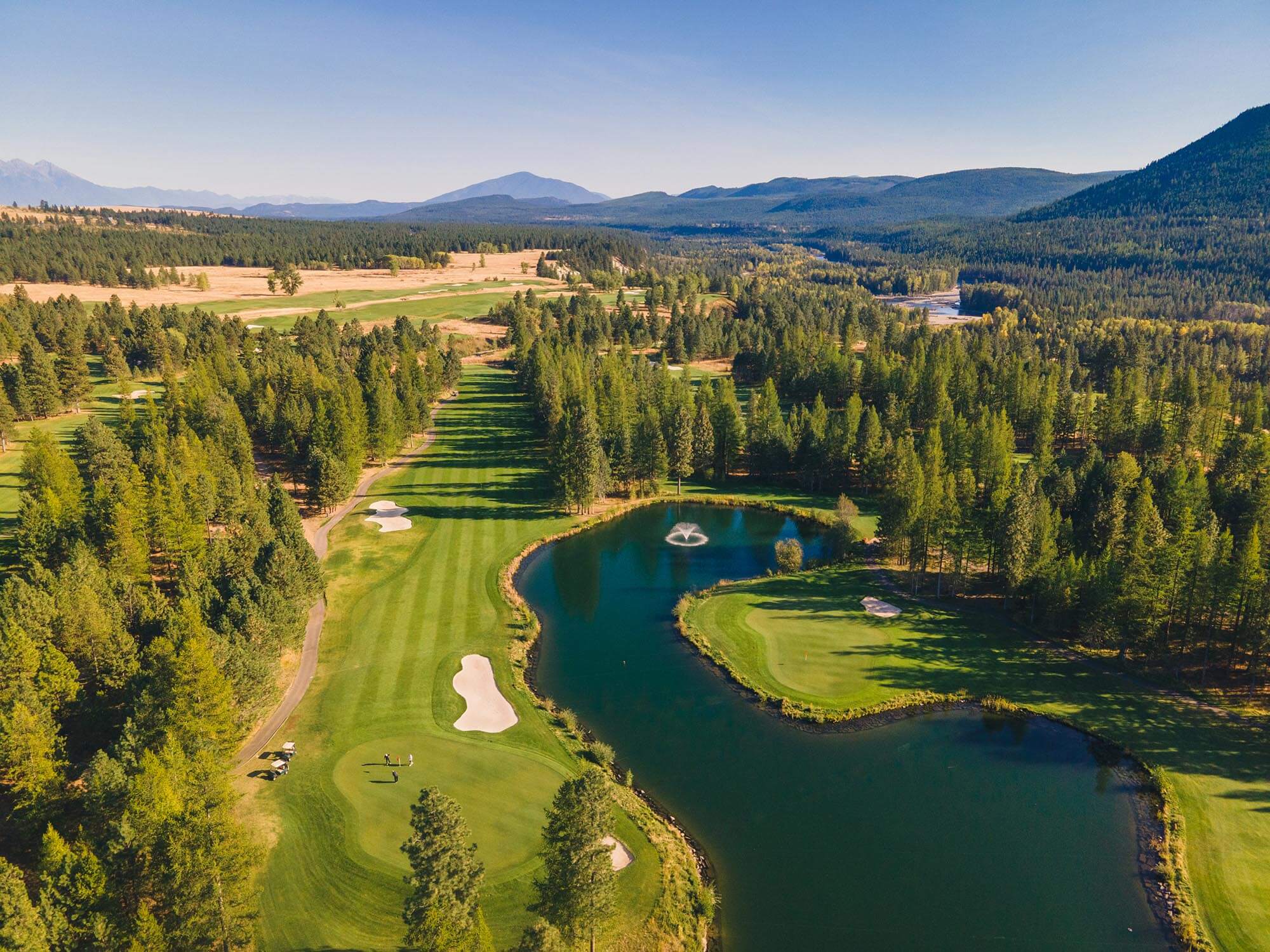 Bootleg Gap Golf Course is located in Kimberley, British Columbia in the heart of the East Kootenays.
Bootleg Gap Golf Course
400-315 Avenue, Kimberley, BC V1A 2Y5
Reaching us couldn't be easier. All seven of our golf courses are within 25km of each other and the cities of Cranbrook and Kimberley, in the southeastern corner of British Columbia. 
The Canadian Rockies International Airport (YXC) is just 15 minutes' drive from Cranbrook, with direct daily flights serving Calgary, Vancouver and Kelowna. 
If you're driving here, Highway 95 connects Cranbrook with the Crowsnest Highway, which serves most major destinations across southern British Columbia. We're close to the Alberta border, within easy reach of Banff, Calgary and Edmonton via Highway 93 and Trans-Canada Highway 1.
Learn More

at www.bootleggapgolf.com